Are you heading to college and planning for the gear you will need for success? Maybe you are already a student and want to know what items could make your life easier? Perhaps you are a caring parent, friend, or relative, who wants to give a college student the perfect gift. North Face apparel and accessories are known for high-quality items that look great and stand the test of time to become a worthy investment. Learn about three popular apparel and accessory items from North Face for college student life:
North Face Access Pack Backpack
Whether you reside on campus or commute, you will need a great backpack to hold all your books, technology, snacks, and gear. The North Face Access Pack is an ideal option for any student. This backpack offers a lightweight frame for less added weight (college textbooks will be heavy enough). It also has a free-standing design, which will help to avoid any awkward tip-overs (no more spilling stuff everywhere during class).
Even cooler than all that, the main compartment of the bag opens up entirely with the touch of a button, making it much easier to access the stuff inside. Pockets will keep all your supplies organized. A protective laptop sleeve will also keep your laptop safe.
Shop North Face
​
North Face ThermoBall Triclimate Jacket
When you are a college student, you know that rainy days and snow days can make it pretty hard to leave your dorm room and head to class. No one wants to walk around campus wet and cold. But when you miss class you miss out on valuable information, which could later affect your ability to do well on your exams and pass.
Solve at least some of your college student problems with the North Face ThermoBall Triclimate Jacket. This incredible garment is almost three jackets in one. There are in fact layers that you can separate and wear individually, but they are perfectly tailored and designed to zip together for simultaneous wear. This is super practical for a college student (with limited closet space).
The bottom layer is made of North Face's insulted PrimaLoft material, which results in quilted baffles for maximum warmth. The outer layer is made of North Face's waterproof DryVent material. Each layer is breathable and stretchable for comfort and ease. The jacket even has a hood to keep rain and snow away, so you don't have to struggle with an umbrella on top of everything else.
Shop North Face
​
North Face Tech Glacier ¼ Zip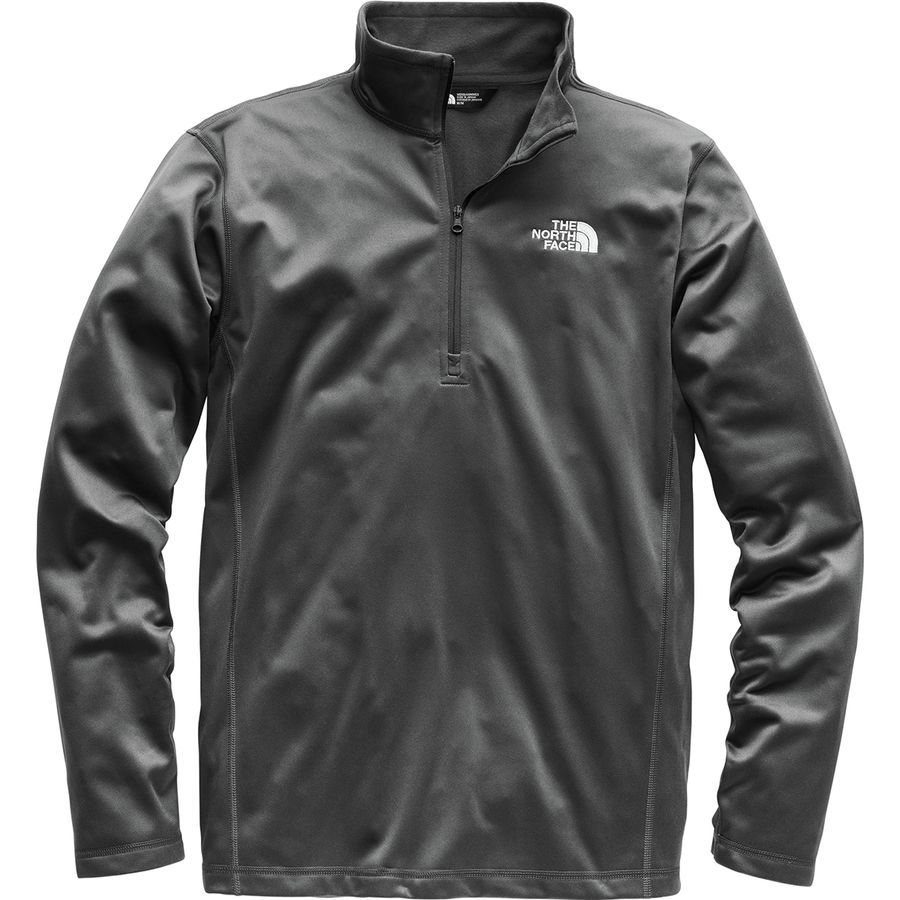 Fleece tops have been a staple in the college student wardrobe for several years, and they remain a favorite item. They are practical because they are stylish, warm, and comfortable. Some fleeces become pilled after several washes. This is slightly frustrating for a college student who wants to look great but who cannot afford to replace worn out attire frequently. Invest in the North Face Tech Glacier ¼ Zip fleece. This option is top quality for long-wearing durability.
Shop North Face
​
The best North Face options for college life are all about blending functionality and performance with high quality looks. With the assistance of BYOG, you can also customize your North Face gear to make it unique and personal for you.
Keep Reading: