Ah, autumn. The leaves turn golden, russet, and scarlet in the cooling temperatures, students return to school, and sports get into full swing. Campfires, apple-picking, holiday dinners, ballgames and tailgating — these are the hallmarks of a great fall. Of course, with the change of season comes the need for weather-appropriate custom fall clothing and accessories. Luckily, we've got you covered, with an extensive selection of products perfect for customization in our Design Studio.
A hooded sweatshirt is the quintessential piece of fall gear, and we have an excellent range of choices in a variety of colors. Want a classic kangaroo pocket pullover? Our Hanes Nano Pullover has you covered. More interested in a comfy zip-up? Look no further than our District Perfect Tri-French Terry or the Alternative Burnout Hoodie. You can find even more styles and brands to choose from here, so why wait? Start designing today.
Shop Hoodies
Sweatshirts


Of course, where would we be without the crewneck pullover sweatshirt? This classic makes for a reliable option for layering, whether in a professional or casual setting. We offer several styles in a variety of fabric blends, from our unisex Bella & Crew Raglan Sponge-Dyed Sweatshirt to our Port & Company Essential Pigment-Dyed Crewneck. If you're looking for an option that will work both at the ball game and at the office, our crewneck sweatshirts make a great choice for your custom fall clothing. Design yours here.
Start Designing Now
Full, 3/4, or 1/4-zip fleece jackets are a fantastic option for unpredictable weather. They work very well as an outer layer in milder temperatures, or on days when you're mostly in the office, but also make an excellent middle layer for days spent in the cold of the great outdoors. Our fleece jacket lineup includes notable brands like The North Face and Sport-Tek, so you can be confident you're getting performance-driven quality — just what you need when facing the elements.
Design Women's Jacket
Design Men's Jacket
3/4 Sleeve Top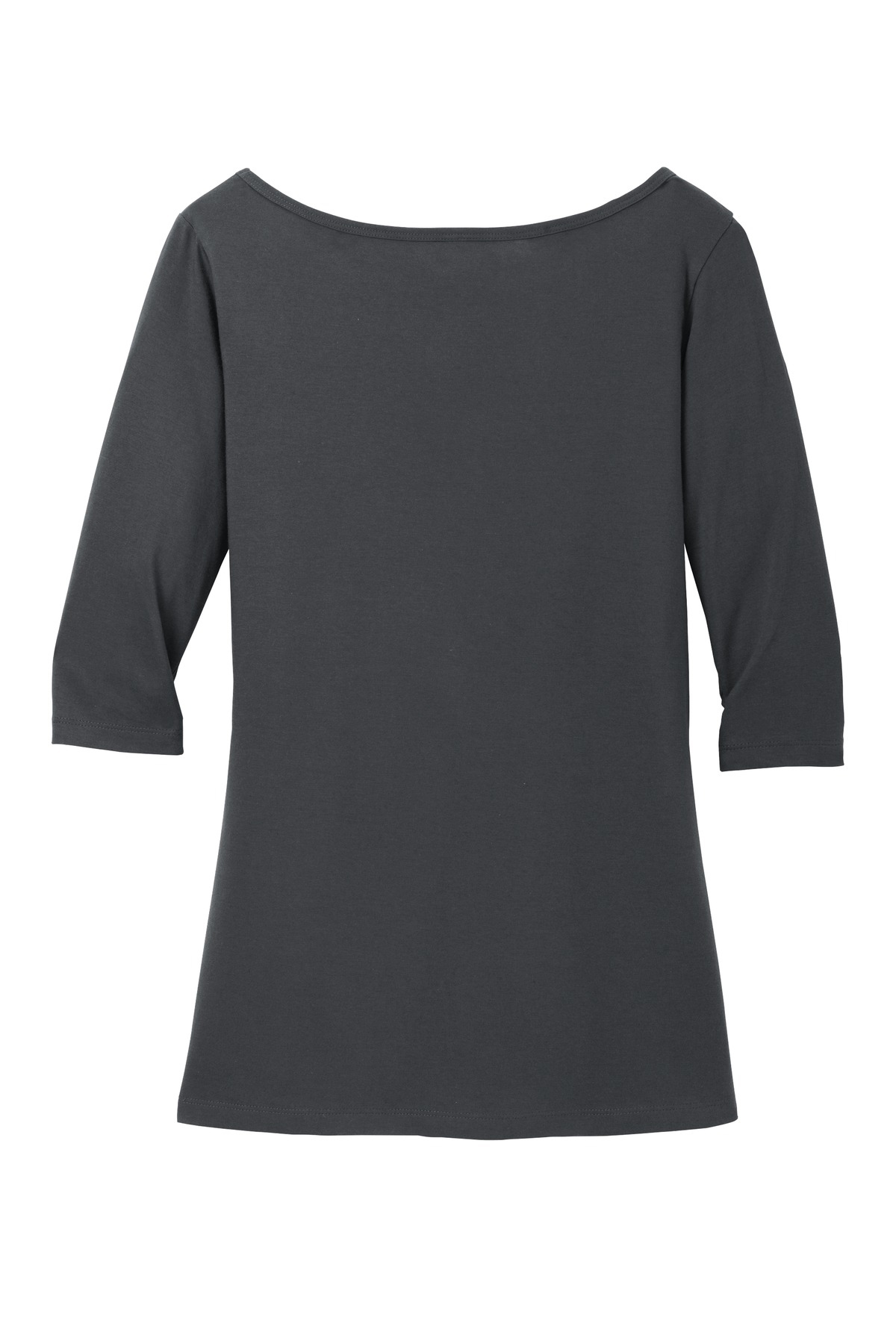 Ladies, this one is for you! This 3/4 sleeve top from District Made makes for an elegant base layer for those days that land between summer warmth and winter chill. Available in four colors and customizable on the front, back, and sleeves, this blouse offers plenty of options for personalization.
Start Designing Now
Baseball Tee
Take me out to the ballgame! Year-round classic, raglan-sleeved baseball tees are an essential layering piece for the cooler months. Whether you're repping your local sports team, school, or something else, these sporty tees are perfect for the whole family.
Check out our men's (https://www.byoglogo.com/products/build/?product_id=1002491&product_style_id=1008893), women's (https://www.byoglogo.com/products/build/?product_id=1002487&product_style_id=1008868), and kids' (https://www.byoglogo.com/products/build/?product_id=1002400&product_style_id=1008106) styles.
Eco-fleece sweater
For the more eco-conscious consumer, we offer a selection of environmentally friendly items, including these sweatshirts. Our Hanes EcoSmart line features fabric made in part from recycled plastic bottles, and the Alternative EcoFleece pullover features earth-friendly materials. Available in several colors and styles, these eco-friendly sweatshirts make a great choice for chilly fall days. Design your own here.
Start Designing
​
Get comfy casual with some customized sweat pants. Who can really argue with comfort? We offer an extensive lineup of sweatpants and flannel pants available for selection. A pair of custom sweatpants provides the perfect level of coziness for early-morning classes, morning warm-ups, or autumn ball games.
Check out our custom sweatpants options or start on your custom design online.
Shop Custom Pants
​
So far, we've been focused on apparel. But what are you to do about ice-cold bleachers during the season's sports games? Our fleece blankets are a great solution — especially this one from Port Authority. Its convenient carrying strap makes it easy to carry to and from the ballfield — just roll it up and you're good to go! Customize yours today.
Customize Blanket Now
With the changing weather comes something else: the harvest season. And with the harvest season comes farmers' markets overflowing with abundance. Help your cause stand out by offering something your customers and clients can use, especially as the harvest–and holiday–season get into gear: grocery totes! This canvas over-the-shoulder grocery tote from Port Authority offers a generous space for your branding, while providing a sturdy and reliable option for hauling around groceries or gifts. Design yours here.
Shop Bags & Totes
​​
Travel Mugs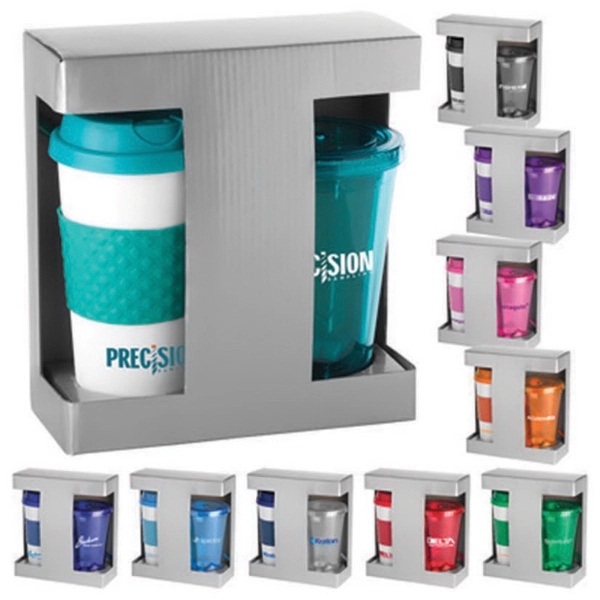 It's true! We offer items aside from clothes, caps, and blankets. We have a variety of promotional materials available as well. And with pumpkin spice season upon us, now is the perfect time to design your own custom drinkware. After all, what better conveys the feeling of fall than wrapping your hands around a steaming mug of cider, coffee, or tea? Maybe you're looking for a gift set for your office. If so, check out our Cold/Hot Drinkware Gift Set. It's available in ten colors, and you have the option of matching both cups or choosing contrasting options. Or perhaps you're looking for something that would be at home around a campfire, but can still carry your brand. In that case, this vacuum-insulated camp cup from MiiR would make a great choice! A modern take on a classic, this mug holds 12 oz of liquid, features a BPA-free lid, and is guaranteed to keep drinks hot for 12 hours or cold for 24. Order yours today, or peruse more drinkware options by clicking the button below.
Shop Mugs & Cups
​
Free Quotes
Interested, but still shopping around for the perfect custom fall clothing? Looking for something special that we don't already have? Fill out our quote form (https://www.byoglogo.com/quote-form/) with your contact information and a brief project description, and one of our team members will contact you within 24 hours with a complimentary quote!
High quantity orders?
Ordering for a group, or just in bulk? Check out our GO Store options.
https://www.youtube.com/watch?v=XT3nhOq0gVo
Perfect for fundraising, company orders, or special events, our GO Stores allow you to create an ordering platform without worrying about shipping, product distribution, size amounts, or payment information–all with no upfront cost to you.
GO Store Info
​
Haven't found what you need? Give us a call, shoot us an email, or drop by our store location in Dublin, CA! We'd love to help bring your designs to life!
Keep Reading…