Under Armour gear doesn't just look great, it's high-performing as well. It's no wonder some of the most well-known professional athletes are choosing to wear and endorse Under Armour gear and clothing. With a growing number of sporting stars choosing their quality gear, Under Armour is set to become one of the leading sporting brands in the nation. Here is a list of which Professional Athletes Wear Under Armour: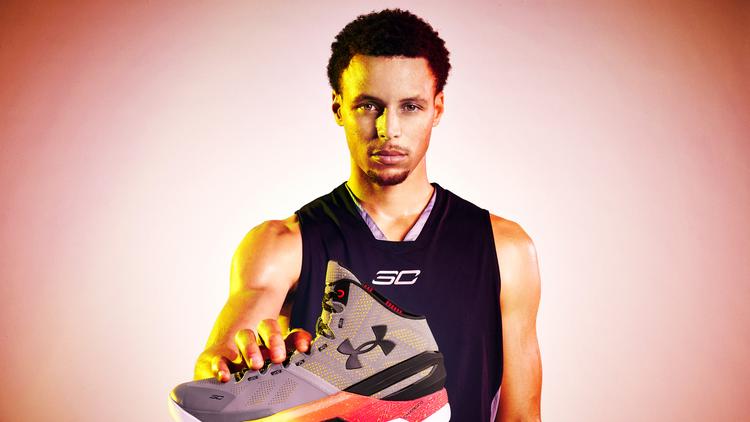 Steph Curry – Point Guard, Golden State Warriors. Four-time NBA All-Star and two-time league MVP Steph Curry was once considered "too small" to make it in the NBA. His incredible range and skill set proved that assumption wrong, and he's taken the basketball world by storm. The Under Amour 'Curry' series is one of Under Armour's best selling shoes.
Tom Brady – Quarterback, New England. With 5 Super Bowl rings, 12 Pro Bowls, 2 league MVP's Tom Brady will go down as one of the greatest football players in history. Brady's wife, celebrity supermodel Gisele Bündchen is also on the Under Armour team.
Jordan Spieth – Pro Golfer. Spieth became the youngest golfer to win both the Masters and U.S. Open in 2015. In 2017, he shot five-under on the final five holes to secure the Open Championship title. At just 24 years old, Spieth is already reaching the greatest heights in the golf world.
Misty Copeland – Ballerina. Misty Copeland didn't fit the mold of the traditional ballerina, so she broke it and created a new benchmark. She's now the second black soloist ballerina in history to perform with the American Ballet Theatre.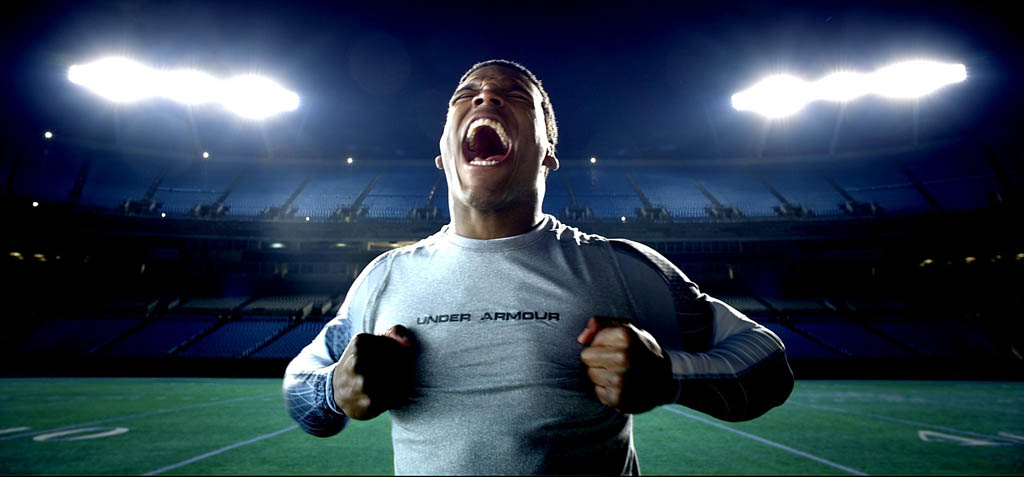 Cam Newton – Quarterback, Carolina. Newton lead the Auburn Tigers to the 2010 National Championship, then was picked by Carolina with the first overall pick in the NFL draft. The 2015 MVP then led the Panthers to their divisional championship last year.
Clayton Kershaw – Pitcher, Los Angeles. A seven-time All Star and three-time Cy Young Award winner, Kershaw has become the most dominant pitcher in baseball over the past 10 seasons in L.A.
Buster Posey –  Catcher, San Francisco. First catcher to win the National League MVP in 40 years and arguably the best catcher in baseball, Posey has helped San Francisco win 3 World Series championships.
Kelley O'Hara – Defender, U.S. Soccer. O'Hara was one of just three players that played every minute of every game in the US Women's National Team's gold-medal run at the 2012 Olympics.
Michael Phelps – Phelps came out of retirement to dominate in the 2016 Summer Olympics, adding to his record setting collection of 23 gold medals, with 28 medals in total.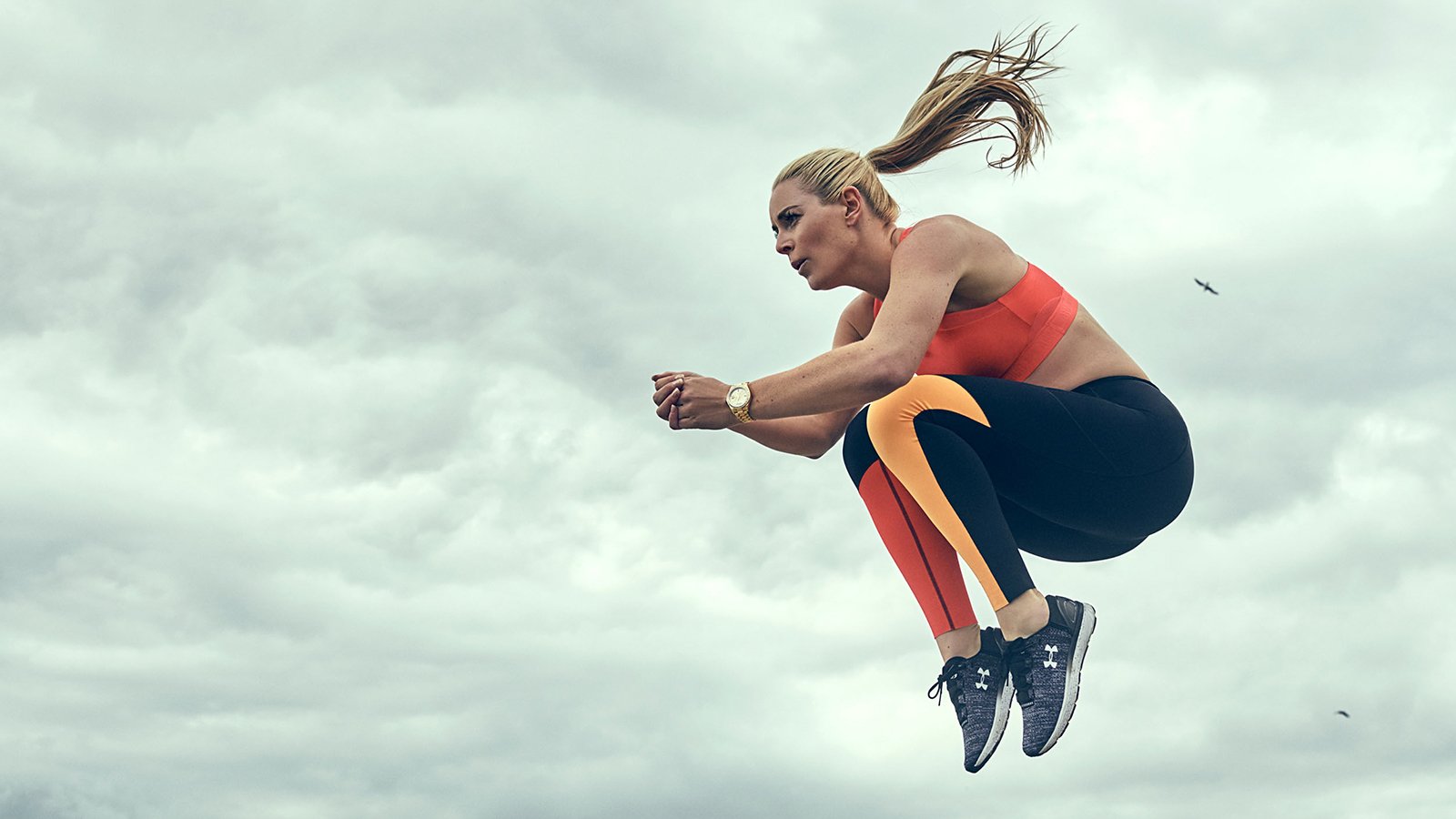 Lindsey Vonn – Downhill Skier, U.S. Ski team. The most decorated female skier of all time, Vonn is a four-time gold medalist.
Julio Jones – Wide Receiver, Atlanta.
Frezer Legesse – Pro Miler.
Hunter Mahan – Pro Golfer.
Patrick Peterson – Cornerback, Arizona.
Cameron Hanes – Pro Bowhunter.
Steele Stanwick – Attack, Ohio.
Drew Doughty – Los Angeles Kings, National Hockey League.
Dee Gordon – 2nd Baseman, Miami.
Jermaine Jones – Midfielder, U.S. Soccer.
Natasha Hastings – U.S. Sprinter.
Gary Woodland – Pro Golfer.
Bryce Harper – Washington Nationals of
Major League Baseball.
Alison Lee – Pro Golfer.
Greivis Vasquez – Point Guard, Brooklyn.
Taylor Hall – Ice Hockey Left Winger, New
Jersey.
Jeremy Sieverts – Midfield, Denver.
Eva Shockey – Pro Hunter
Brandon Phillips – 2nd Baseman, Cincinnati.
Steven Holcomb – Pro Bobsledder.
Randall Cobb – Wide Receiver, Green Bay.

International Athletes

Sloane Stephens – Pro Tennis Player.
Andy Murray – Tennis Player, Great Britain.
Wil Myers – 1B and Outfielder, San Diego.
Carey Price – Goalie, Montreal.
Brandon Marshall – Wide Receiver, New York.
Georges St-Pierre – MMA Fighter, Canada.
Lee &Tiffany Lakosky – Pro Hunters.
Colo-Colo – Pro Football Club, Chile.
Manteo Mitchell – U.S. Sprinter.
Cruz Azul – Pro Football Club, Mexico
Eddie Lacy – Running Back, Seattle.
Toluca – Pro Football Club, Mexico.
Nick Arciniaga – Pro Marathoner.
Omiya Ardija – Soccer Club, Japan
Emmanuel Mudiay – Point Guard, Denver.
Memphis Depay – Forward, Netherlands.
Keep Reading: